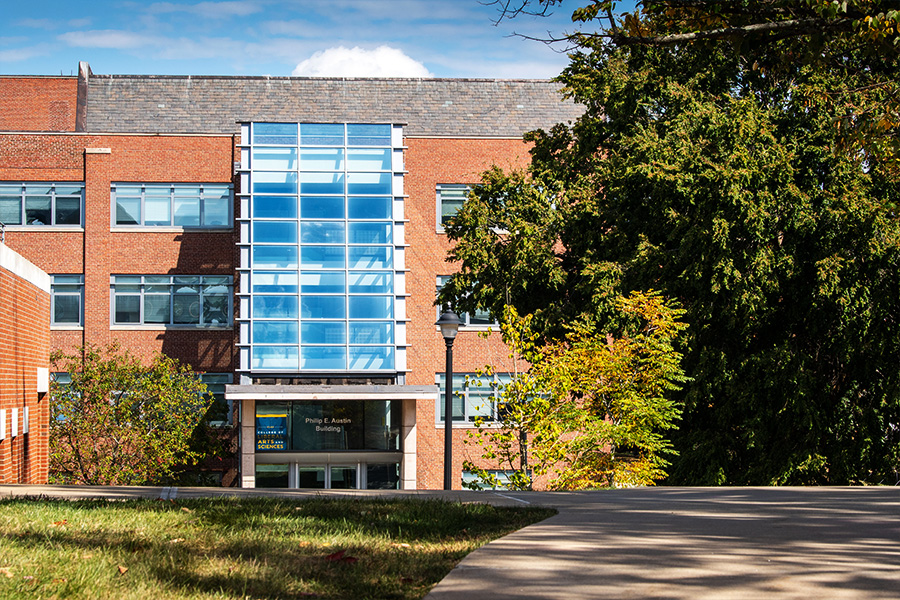 Two New Undergraduate Degrees in Data Science
Beginning in fall 2023, UConn students will be able to pursue a Bachelor of Science (BS) in Statistical Data Science and a Bachelor of Arts (BA) in Applied Data Analysis.
The Department of Statistics provides outstanding undergraduate and graduate education to students at UConn, preparing them for successful careers in academia, industry, government, and beyond.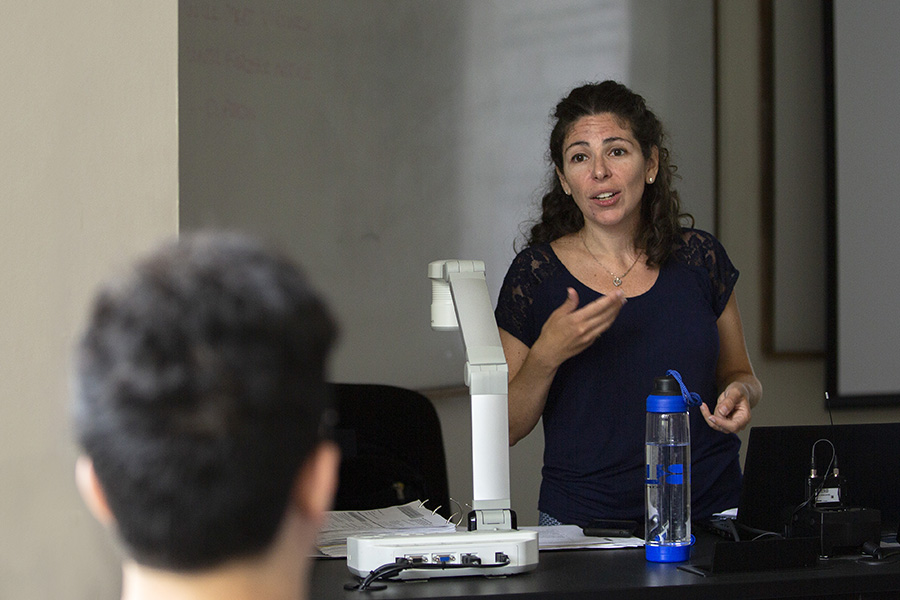 Undergraduate Advising
Our advisors help students navigate their requirements, select courses, and make the most of their academic experience.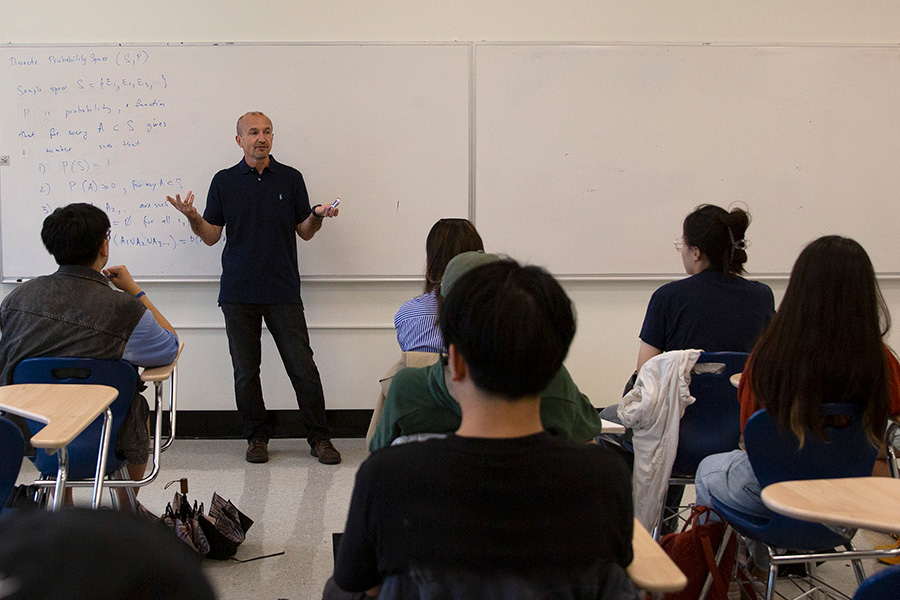 Graduate Education
The Department of Statistics welcomes applicants to our Master of Science (MS) and Doctor of Philosophy (Ph.D.) programs.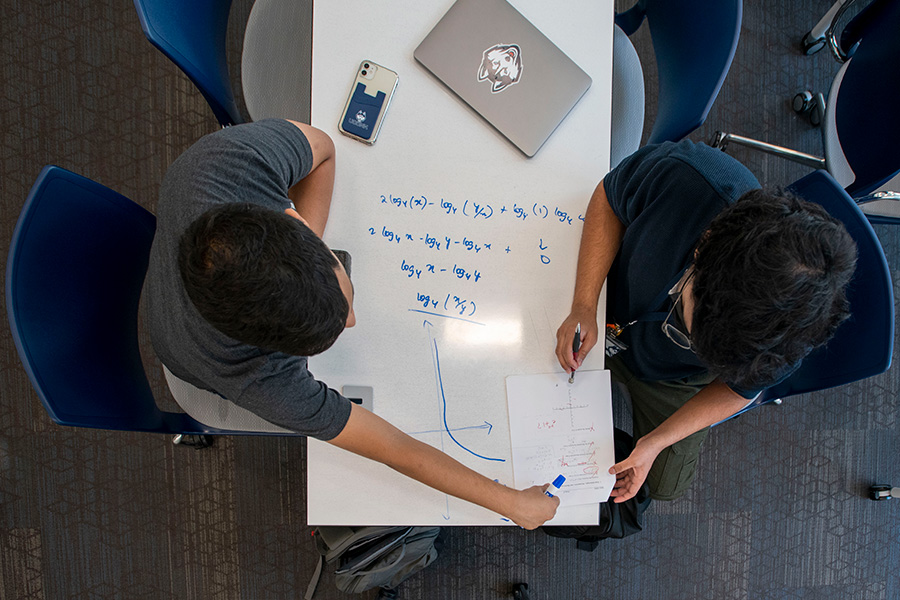 Outreach and Engagement
Through events and outreach initiatives, we share our expertise with students and scholars at UConn and beyond.
Upcoming Events
Oct

4

STAT Colloquium, Prof. Sangwon Hyun

4:00pm

Wednesday, October 4th, 2023

04:00 PM - 05:00 PM

STATISTICS COLLOQUIUM

**Virtual only**

Sangwon Hyun, PhD

Assistant Professor, Department of Statistics

University of California, Santa Cruz

Learning the Ocean's Microbial Ecology using Statistical Mixture Models

Although microscopic, phytoplankton in the ocean are extremely important to all of life and are together responsible for as much photosynthesis as all plants on land combined. Oceanographers now routinely collect single cell data in real-time while onboard a moving ship, which yields high-resolution information about the distribution of phytoplankton across thousands of kilometers. I present new statistical methods designed to estimate time-varying phytoplankton sub-populations from flow cytometry data while simultaneously identifying the specific environmental drivers. We apply this model to data from numerous oceanographic ships deployed in the North Pacific ocean and learn new insights about the relationship between marine microbial populations and environmental factors.



Bio Sangwon Hyun is an Assistant Professor in the Department of Statistics at the University of California, Santa Cruz. His research interests include oceanographic data analysis, epidemiological modeling/forecasting, changepoint detection, and selective inference. More generally, he develops statistical tools for large complex data in real-world scientific applications. Before his current position, Hyun was a postdoctoral researcher at the University of California, Berkeley, advised by Jacob Bien. He received his PhD in Statistics from Carnegie Mellon University, where he was advised by Max G'Sell and Ryan Tibshirani.

DATE: Wednesday, 10/4/23

TIME: 4:00 PM-5:00 PM, EDT

WebEX-https://uconn-cmr.webex.com/uconn-cmr/j.php?MTID=mcf2a20148856ec5a8b450a532b1277bc

Contact Information:

Tracy.Burke@uconn.edu

More

Oct

11

STAT Colloquium, James A. Rogers, PhD

4:00pm

Wednesday, October 11th, 2023

04:00 PM - 05:00 PM

Austin Building

James A. Rogers, PhD

Vice President of Statistics, Quantitative Sciences

Metrum Research Group

 

Logistic regression is not just logistic regression: tales of statistical

consulting in pharmacometrics

 

"Pharmacometrics" is a term that refers somewhat broadly and vaguely to quantitative biomedical science that gives "particular attention to [safe and effective] drug dosing for all patients" [1]. While there is no definitive division between the biostatistics community and pharmacometrics community, the former places relatively more emphasis on determining whether drugs work (in aggregate), especially as informed by definitive randomized comparisons, while the latter places relatively more emphasis on why and under what conditions drugs work, and generally aspires to leverage the "totality of evidence" (integrating both randomized and non-randomized lines of evidence). Additional distinctions can be made from a regulatory perspective: within the US FDA, "biostatistical" arguments are reviewed primarily by the Office of Biostatistics, while "pharmacometric" arguments are reviewed primarily by the Division of Pharmacometrics, which sits within the Office of Clinical Pharmacology. Under ideal conditions, "biostatistical" and "pharmacometric" approaches are complementary.

 

The membrane between "biostatistics" and "pharmacometrics" is increasingly permeable, and scientists with statistical training have enormous potential to influence pharmacometric science. Opportunities for impact range from highly technical challenges in the development of new methodology and tools, to less technical (but no less challenging) opportunities to promote sound statistical thinking through effective statistical consulting on so-called "simple problems". In this talk I will recount a number of the consulting challenges associated with one common type of "simple problem" in pharmacometrics: exposure-response modeling for binary adverse events.

DATE: Wednesday, 10/11/23

TIME: 4:00 pm – 5:00 pm

PLACE: AUST 110

WebEx: https://uconn-cmr.webex.com/uconn-cmr/j.php?MTID=m47c3e03dff624e3a58c5e588eab361c9

Coffee will be served at 3:30 pm in the Noether Lounge (AUST 326)

Bio: Jim Rogers is the Vice President of Statistics in the Quantitative Sciences Business Unit at Metrum Research Group. After receiving his doctorate in statistics from The Ohio State University in 2001, Jim worked for two years on genomic and metabonomic analyses for biotechnology companies, followed by five years at Pfizer Global Research and Development where he worked initially and as a nonclinical statistician and later as a clinical biostatistician. In 2008, Jim joined Metrum Research Group in order to work in closer collaboration with quantitative biologists and pharmacometricians. Over the course of his 15 years at MetrumRG, Jim has worked on decision informatics across a wide range of therapeutic areas and therapeutic modalities. Recurring areas of focus have included problems related to dose selection and dose optimization, as well as platform development based on disease progression models and clinical trial simulation. From a methodological perspective, Jim's focus in recent years has centered on the role of causal inference concepts in evidence integration. Jim believes that scientists trained in statistics can revolutionize the discipline of pharmacometrics and that scientists trained in pharmacometrics can revolutionize the discipline of statistics.

Contact Information:

Tracy.Burke@uconn.edu

More

Oct

21

2023 NextGen Data Science Day (DSD) Conference(October 21)

All Day

Saturday, October 21st, 2023

All Day

UConn Storrs

 

NextGen seeks to support the next generation of statisticians and data scientists. We are excited to introduce you to the world of data science and statistics. In keeping with our mission, the Data Science Day will feature two distinguished keynote speakers Dr. Eve Pickering, the VP and Head of Non-clinical Statistics at Pfizer, and Dr. Nathan Carter, the Professor of Mathematical Sciences at Bentley University!

Whether you are someone who is trying to understand the field and the associated opportunities better or you are someone who is well versed with the field and is willing to join us and share some of your thoughts, there is something for everyone!

This year, DSD will be hosted in-person on the UConn Storrs campus, with a virtual option through Whova for attendees who cannot attend in person. It will feature a special workshop on large language models (eg. ChatGPT and Bard) in practice and 2 panel discussions ("What data scientists do" and "Career in data science") throughout the day. Our NextGen DSD conference will provide a platform for you to present your work through poster presentations. Best posters will have a chance to win prizes! Furthermore, there will be opportunities to meet and interact with sponsor companies.

When: Saturday, October 21, 2023
Where: University of Connecticut /Virtual through Whova, Zoom
Cost:


|   | Students | Professionals |
| --- | --- | --- |
| In-person (including lunch): Regular | 30 | 70 |
| In-person (including lunch): After Oct 14 | 40 | 80 |
| Virtual | 5 | 10 |

Conference schedule: https://nestat.org/nextgen/dsd2023/

 

We look forward to your participation, and please help us spread the word. For any inquiries, please contact NextGen at nextgen@nestat.org

Regards, On behalf of the NextGen Committee (NextGen (nestat.org)) New England Statistical Society (NESS - https://nestat.org)

Contact Information:

Contact Information:

heeju.lim@uconn.edu

More
All Events »