Xiaojing Wang
Associate Professor
Statistics
---
Selected Publications
(With Y. Zhou & Y. Liu) 2018. Semiparametric Varying Coeffcient Partially Linear Model with Auxiliary Covariates", Statistic and its interface, 11 (4): 587-602.
(With M. Gu & J. O. Berger) 2018. Robust Gaussian Stochastic Process Emulation. Annals of Statistics, 46 (6A): 3038-3066 .
(With Y. Xie, A. M. Wilson & J. A. Silander) 2018. Predicting Autumn Phenology: How Deciduous Tree Species Respond to Weather Stressors. Agricultural and Forest Meteorology, 250- 251: 127-137.
(With W. Li, M.-H. Chen, & D. K. Dey) 2018. Bayesian design of non-inferiority clinical trials via the Bayes factor. Statistics in Biosciences, in press.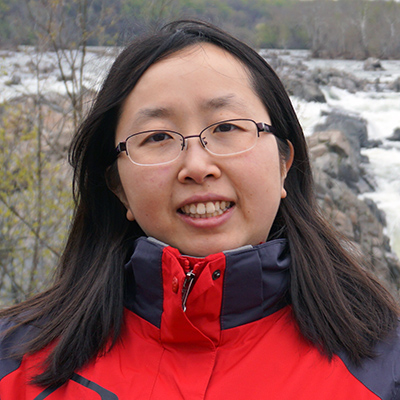 Email
xiaojing.wang@uconn.edu
Phone
(860) 486-3415
Office Location
AUST 334
Campus
Storrs Campus
Link
Personal Website
Research Interests

Bayesian modeling
Latent variable models and item response models
State space models and time series data analysis
Gaussian processes
Subgroup analysis and model selection