Nalini Ravishanker
Professor
Statistics
---
Selected Publications
(With H. Liu & J. Zou) 2018. Multiple Day Biclustering of High Frequency Financial Time Series, STAT, e176, 7(1), https://doi.org/10.1002/sta4.176
(With S. H. Holan) 2018. A Review of Frequency Domain Clustering, WIREs, DOI: 10.1002/WICS.1444.
(With Y. Zhang, J. Zou, & A. Thavaneswaran) 2018. Modeling Financial Durations using Penalized Estimating Functions, Computational Statistics and Data Analysis, to appear.
(With V. Serhiyenko & R. Venkatesan) 2017. Multi-stage Multivariate Modeling of Temporal Patterns in Prescription Counts for Competing Drugs in a Therapeutic Category, Applied Stochastic Models in Business and Industry, (discussion paper), 34(1), 61-78.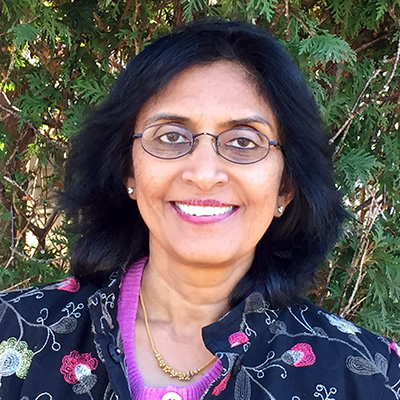 Email
nalini.ravishanker@uconn.edu
Phone
(860) 486-4760
Office Location
AUST 333
Campus
Storrs Campus
Link
Personal Website
Research Interests

Time series modeling
Times-to-events analysis
Inference for stable processes
Signal processing
Simultaneous inference procedures
Statistical methods in actuarial science
Marketing
Environmental engineering
Transportation engineering