Ming-Hui Chen
Board of Trustees Distinguished Professor
Statistics
---
Selected Publications
(With H. Li, J. G. Ibrahim, S. Kim, A. K. Shah, J. Lin, & A. M. Tershakovec) 2018+. Bayesian Inference for Network Meta-Regression Using Multivariate Random Effects with Applications to Cholesterol Lowering Drugs. Biostatistics. In press. doi:10.1093/biostatistics/kxy014.
(With D. Tilki, J. Wu, H. Huland, M. Graefen, M. Braccioforte, B. Moran, & A. V. D'Amico) 2018+. Surgery versus Radiation in the Management of Gleason Score 9,10 Prostate Cancer and the Risk of Death. JAMA Oncology. In press. doi: 10.1001/jamaoncol.2018.4836.
(With J. Wu, J.G. Ibrahim, E.D. Schifano, & J.D. Fisher) 2017. Bayesian Modeling and Inference for Nonignorably Missing Longitudinal Binary Response Data with Applications to HIV Prevention Trials. Statistica Sinica. In press.
(With W. Li, X. Wang, & D.K. Dey) 2017. Bayesian Design of Non-Inferiority Clinical Trials via the Bayes Factor. Statistics in Biosciences. In press.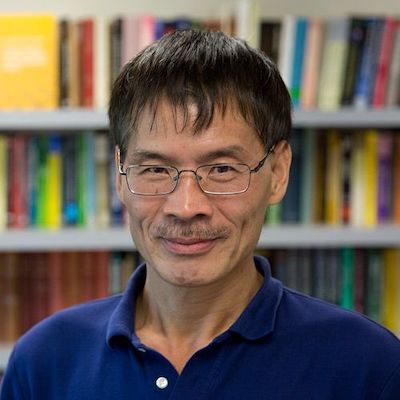 Email
ming-hui.chen@uconn.edu
Phone
(860) 486-6984
Office Location
AUST 335
Campus
Storrs Campus
Link
Personal Website
Research Interests

Bayesian statistical methodology
Bayesian computation
Categorical data analysis
DNA microarray data analysis
Missing data analysis (EM
MCEM
and bayesian)
Monte Carlo methodology
Prior elicitation
Statistical methodology for prostate cancer data
Statistical modeling
Survival data analysis
Variable selection