Haim Bar
Associate Professor
Statistics
---
Selected Publications
(With K. Liu) Empirical Bayes Methods in Variable Selection. To appear in WIREs Computational Statistics (WICS).
(With J. Booth, M. T. Wells, K. Liu) Facilitating High Dimensional Transparent Classification Via Empirical Bayes Variable Selection. 2018. Applied Stochastic Models in Business and Industry. https://doi.org/10.1002/asmb.2393
(With E. L. Fox, G. H. Pelto, K. M. Rasmussen, S. L. Young, M. G. Debrosse, V. A. Rouzier, J. W. Pape, D. L. Pelletier) Capturing changes in HIV-infected, breastfeeding mothers` cognitive processes from before delivery to five months postpartum: An application of the pile sorting technique in Haiti. 2018. Current Developments in Nutrition; Volume 2, Issue 6, 1 June 2018, nzy017, https://doi.org/10.1093/cdn/nzy017. Editor's Choice.
Missing Data – Mechanisms and Possible Solutions. 2017. Cultura y Educacion / Culture and Education, 29(3), pages 492-525.
(With K. Chen, N. Mishra, J. Smyth, E. Schifano, L. Kuo, & M.-H. Chen) 2017. A tailored multivariate mixture model for detecting proteins of concordant change in the pathogenesis of Necrotic Enteritis. Journal of the American Statistical Association.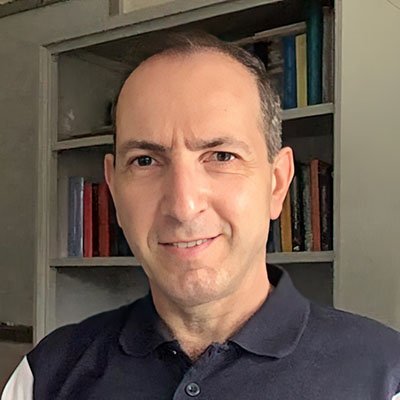 Email
haim.bar@uconn.edu
Phone
(860) 486-5455
Office Location
AUST 315
Campus
Storrs Campus
Link
Personal Website
Research Interests

High dimensional data
Bioinformatics
Statistical modeling
Model selection